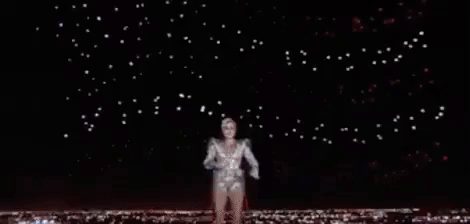 Written for my CINE 410 Stars and Performance course. This was part of a larger group "panel" presentation. The panel examined Lady Gaga's stardom in specific topics: her star persona, her fashion, her music/performance, and finally a case study on her Super Bowl performance.
I worked with another group member on the Super Bowl section, and this was our short report on our findings.
---
Lady Gaga was the headline performer for the 2017 Super Bowl 51 Halftime show, and her show represents a case study of how her star persona manifests itself within her performances. As a whole, our panel wanted to analyze the notion of authenticity in regards to Lady Gaga's stardom. Her performance in the Super Bowl raises questions of whether or not her star persona is actually authentic. In his book Stars, Richard Dyer continually mentions that stars are not real people, but are constructed through their performances and through the work of producers and studios. By analyzing the Super Bowl 51 halftime show, we determined that as a star, Lady Gaga exists somewhat outside of this norm. Her star persona is still different than the real person, but Lady Gaga is unique in that she exercises much fuller ownership over her own persona.
This ownership of her own stardom is demonstrated through the fact that Lady Gaga was the only headline performer during the halftime show. (National Football League, "Halftime Show Starring Lady Gaga") The previous Super Bowl's halftime show, in 2016, featured three different stars—Beyoncé, Bruno Mars, and Coldplay. (National Football League, "NFL Events – 2016 Super Bowl 50 Halftime Show") Because that show featured three different stars, they had to share the stage, forcing them to blend their star images together. It is possible that this blending results in each individual star persona becoming less authentic, because it becomes clear to the audience that it is being influenced by the other personas. Lady Gaga in 2017, however, did not have this problem because she was the show's only performer. Gaga had complete ownership and creative freedom, and was able to have a performance uninhibited by others. Her stardom as presented in Super Bowl 51 was more authentic.